1997 Isuzu Hombre SBC Swap


First of the pics...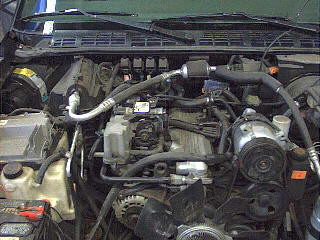 The 2.2L about to come out...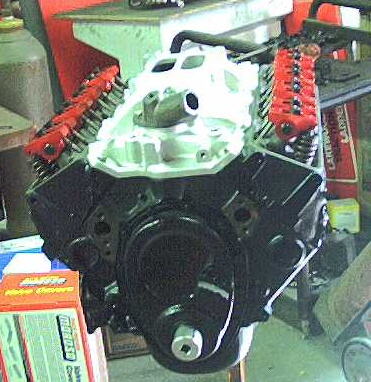 to make way for this.


Specs: SBC 350 +.040 (357 ci) @ 9.8:1
Comp Cams 268H Hi-energy cam w/ matching valve springs
1.6:1 ratio roller rockers
Edelbrock Performer EPS manifold
Holley 4150 series 600 cfm double-pumper (mechanical secondaries)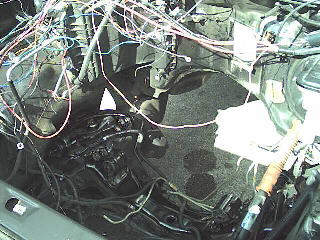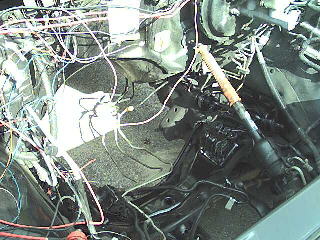 The engine bay ready the V-8.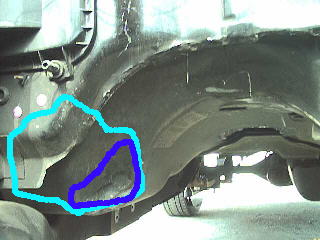 Here you can see the dent that I made before I put the engine in the first time (dark blue). The light blue shows where the total dent needs to be to clear the pass. side collector. That is the only reason I had to pull the motor out after it was installed the first time.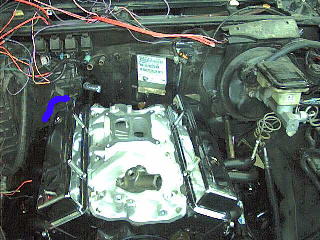 Here is the first pic of the engine in it's new home. The blue line is where GM conveniently notched the evap housing. Fits in there quite nicely. Update: Those were slightly taller than stock, but I had to cut the housing when I put the Moroso tall VC's on... ehhh, can't win 'em all!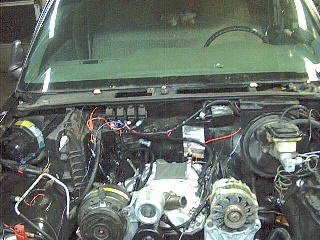 Another pic... this one shows the harness almost completely cleaned up and wrapped, as well as the accessories.




Here the carb is on and the dizzy is in.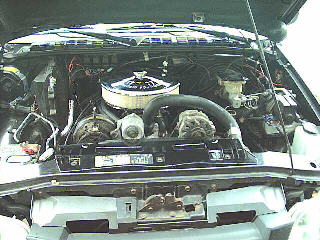 The air cleaner is on - 14x3 - and fits with only the slightest interference with the plug wires, which you may notice are a different color than the pic above. Ask me about hot headers and no insulation on the plug boots. Can we say FIRE? I knew we could...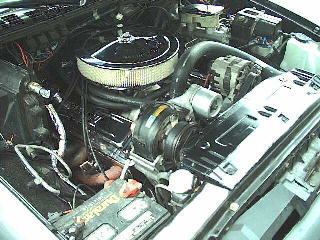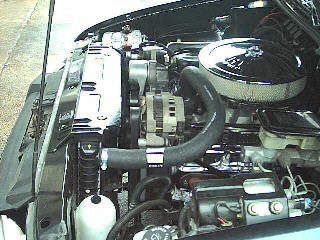 You can see my liberal use of heat wrap and insulation here... I am using a 16 inch flex fan for serpentine applications and a 1 inch spacer, leaving 1 inch between the fan and the radiator. The shroud is the original, cut to clear the accessories on the top and the fan blade itself on the bottom.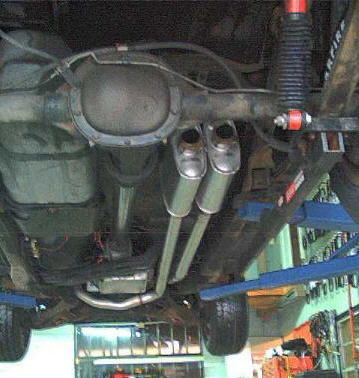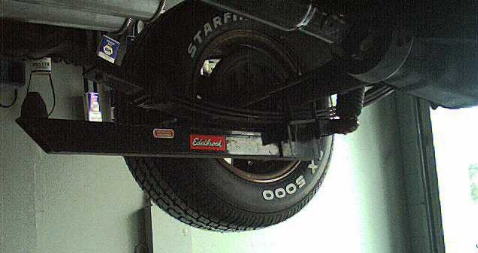 Here's a pic of the exhaust, and one of the traction bar setup.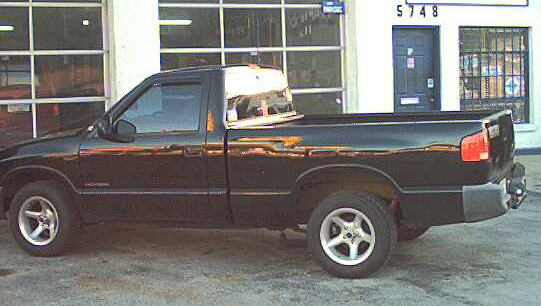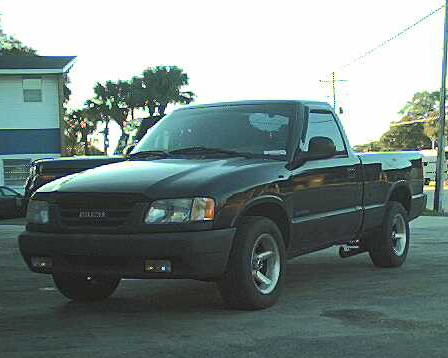 Here are two pics of my truck... lucky for me, you can't see how dirty it is... amazing how filthy it can get just sitting around for a month.
Home

Last updated March 4, 2003.