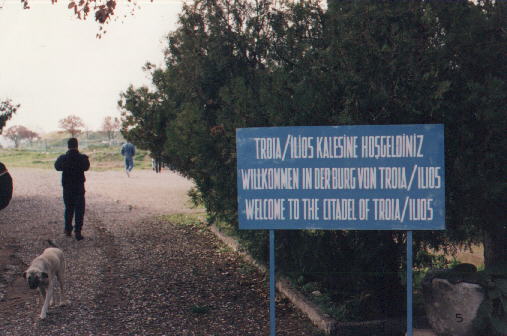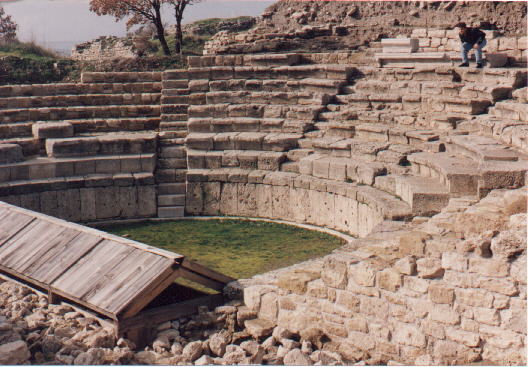 I went to Troy - yes, that Troy!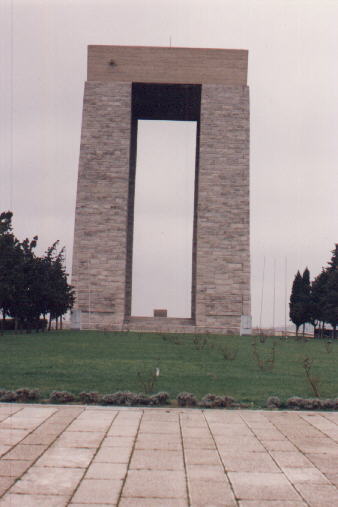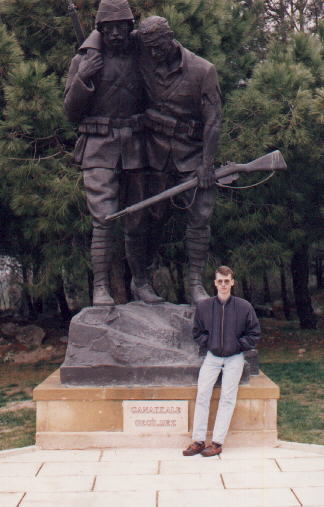 Also went to World War I battlefield of Gallipoli. Quite a sobering time of reflection when you are standing where more than 502,000 people died.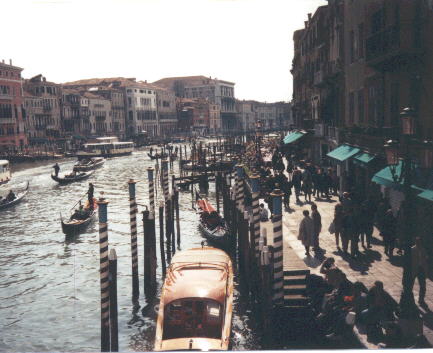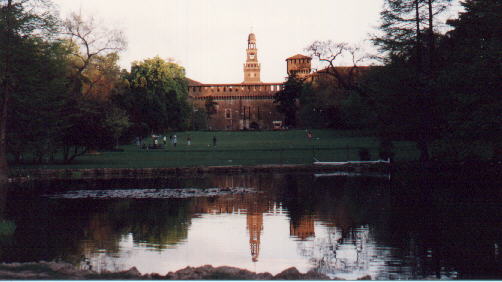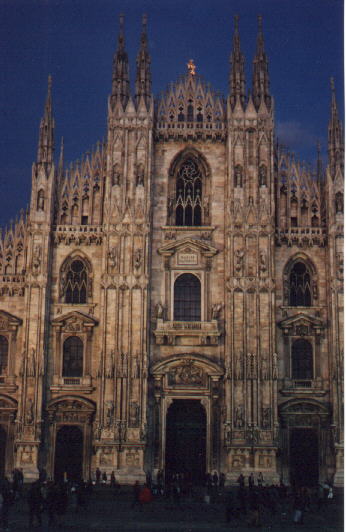 While in Italy, I went to Venice and Milan (top, l-r). The church and the street art are from Venice.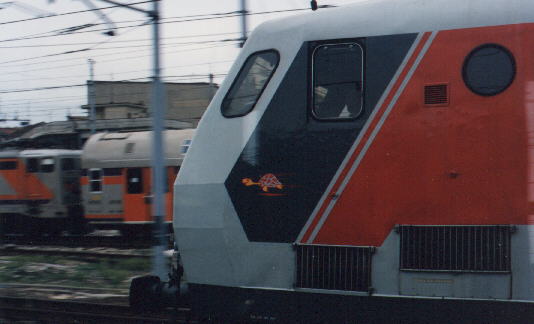 Couldn't resist this pic - I was on the train going to Milan.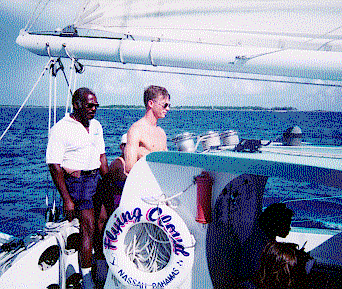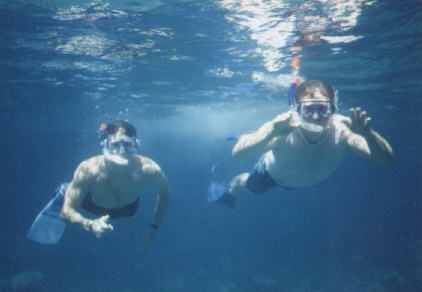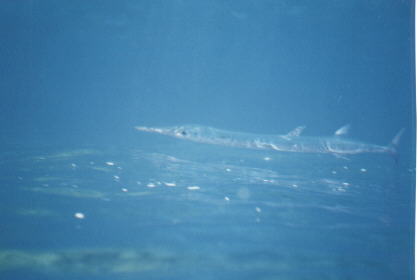 On liberty in the Bahamas... on the way to a snorkling trip. That's my best friend, Brian, on the right. Swam with a 5 foot long barracuda. As you can imagine, we kept a sharp eye out for it!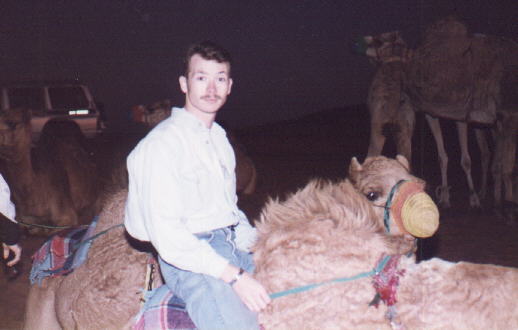 Got to ride a camel... not what I expected. As in, not as bad. Kinda like a rocking chair.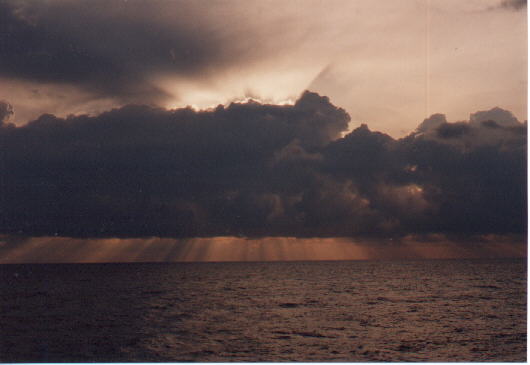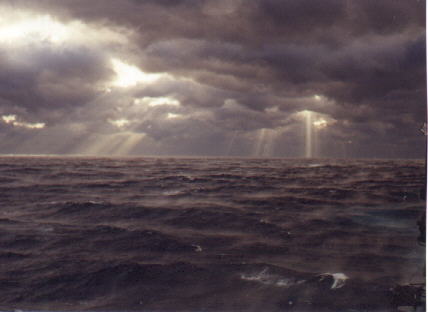 Nice sunsets are common when you are in the middle of the ocean...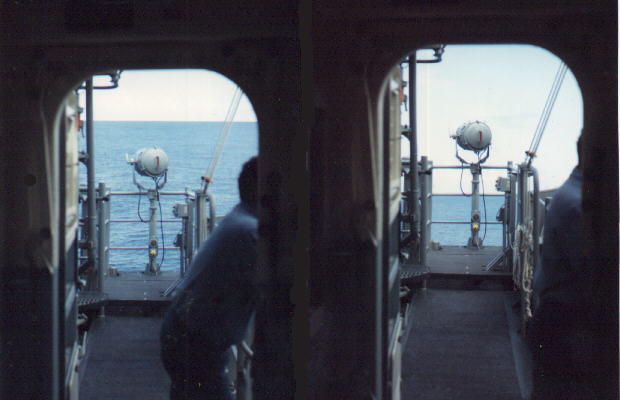 ...rolling around and bobbing like a cork. This was actually a calm day - cruisers (CG 47 class) are very top-heavy, so it doesn't take much to get them to roll. This was actually only about 15 deg. either way. Riding out a hurricane is not fun, believe you me!
Home

Last updated November 27, 2000.